The style and grace of the Edwardian period has become one of the biggest inspiration sources for brides this year with vintage inspired weddings taking on a stronger period influence.
The Abigail Bloom Cake Company have captured the essence of the turn-of-the-century style in their stately and elegant, period-style wedding cake above, using delicate lace effects and classical piping.
Strings of chandelier beads are the inspiration behind the stylish decor of the Edwardian inspired wedding cake below by New York's, Ana Parzych Cakes.
Regal elegance has been captured perfectly by designer Janet Mohapi Banks, (image by Juliet McKee Photography) in her majestic wedding cake design below.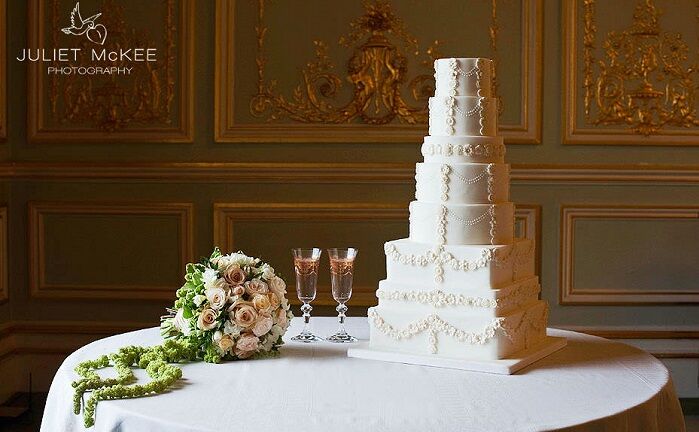 Joseph Lambeth's heavily ornamented wedding cake style inspires the classic, regal style wedding cake design below by Sweet Art (image by Sugarlove Weddings).
The influence of Edwardian architecture can be seen in the intricate, piped detail of the exquisite Wendy Kromer wedding cake below (image by New Age Photography), with the beautiful wedding dress below right echoing this year's trend in period style, long-sleeved gowns (image via Pinterest).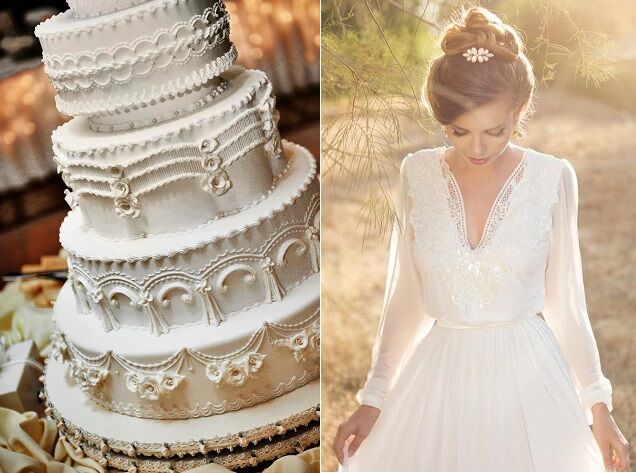 Big Day Cakes have created the beautiful period-style wedding cake below with delicate, yet intricate piped detailing.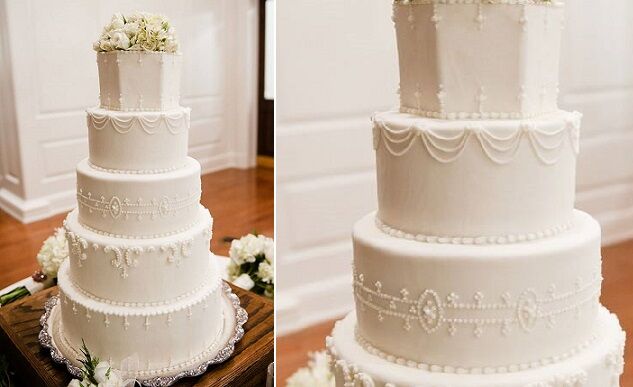 The reigning queen of antique-style wedding cake decorating is undoubtedly Wendy Kromer whose skill and talent knows no bounds when it comes to creating Lambeth style piped masterpieces such as the lavishly decorated wedding cake below.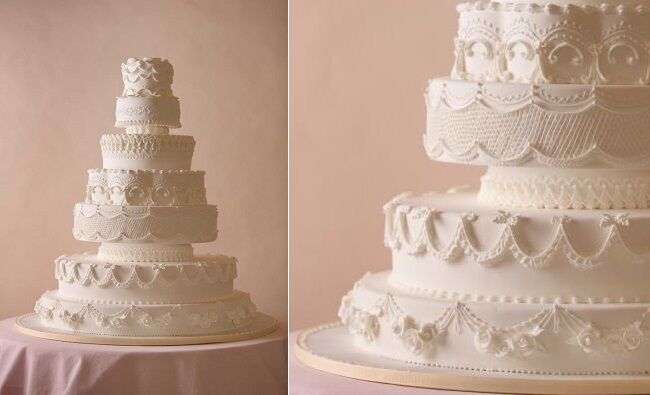 Two different styles of wedding cake – but both Edwardian inspired – feature below: a classic piped confection with scroll and panelled detailing on the left (image by Tara Lokey Photography via WedSociety) and a contemporary style wedding cake with a clear nod to Edwardian elegance and architecture from A Cake Life (image byAshley Goodwin Photography via Style Me Pretty).
The Abigail Bloom Cake Company collection features a number of exquisitely piped antique style wedding cakes including the sumptuous creation below with detailed Lambeth style piping in a beautiful ivory shade.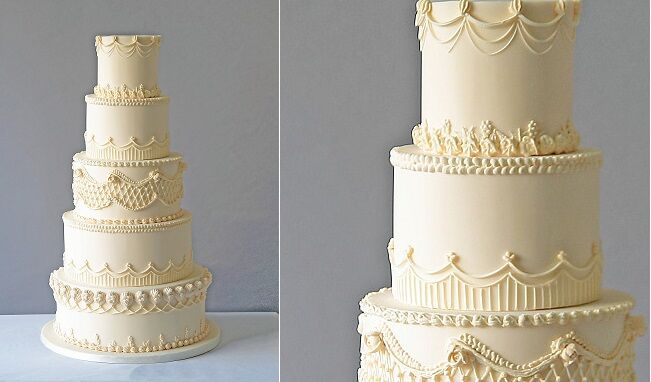 Elizabeth's Cake Emporium's towering masterpiece (below left) certainly would not look out of place at a beautiful manor wedding in its exquisite turn of the century style.
On the right, Sharon Wee has styled a contemporary wedding cake with clear period influence in a marvellous pairing of vintage and modern.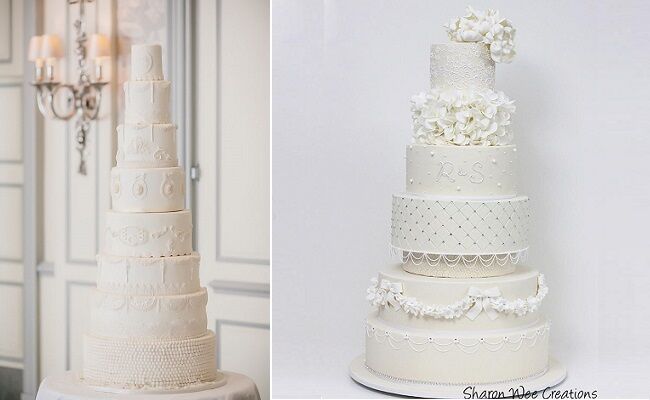 A spectacular lambeth wedding cake below from Wendy Kromer Confections with mesmerising piped detail creating beautiful lace effects.
To learn more about the Lambeth style of cake decorating, check out royal icing expert, Eddie Spence's "bible" on piping: The Art of Royal Icing
.
Wendy Kromer also teaches the three outstanding Lambeth cake designs below in her Craftsy class: Learning the Lambeth Method, Wendy Kromer.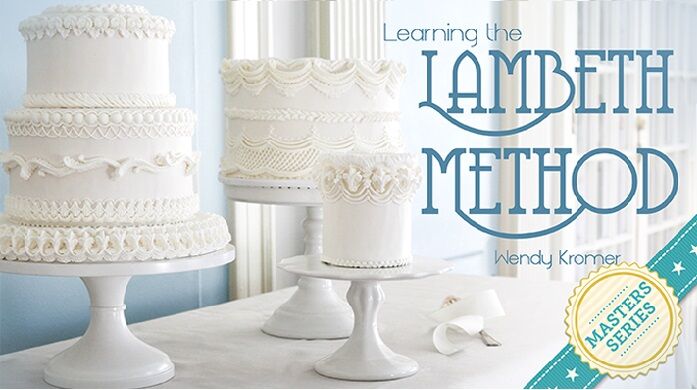 Readers may also be interested in our features on:
Coming Up Next: Valentine's Cakes, Cookies & Confections