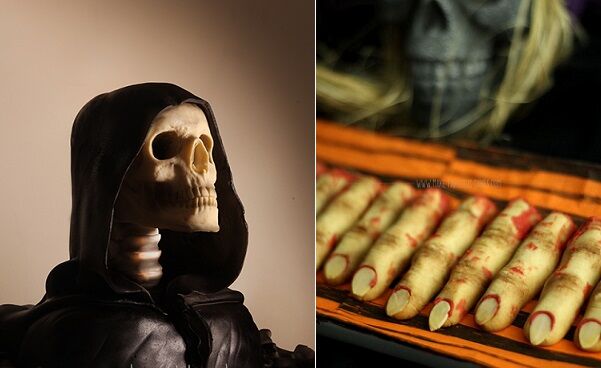 With the kids gearing up for their Halloween parties at the end of the month, we've put together a selection of some of the best halloween cake and cake topper tutorials on the web to inspire your own creepy cake designs this year.
Starting with the Made by Love by Me blog's haunting grim reaper cake tutorial (no longer available) (above left), this is a cake that's sure to make an impression. A zombie fingers cookie tutorial (above right) from Make Fabulous Cakes is another star tutorial when it comes to upping the creepiness factor for your halloween party.
For full-on fright night cakes, you can't beat this gruesome twosome by Deanna Briggs. Deanna shares her zombie bust cake tutorial here.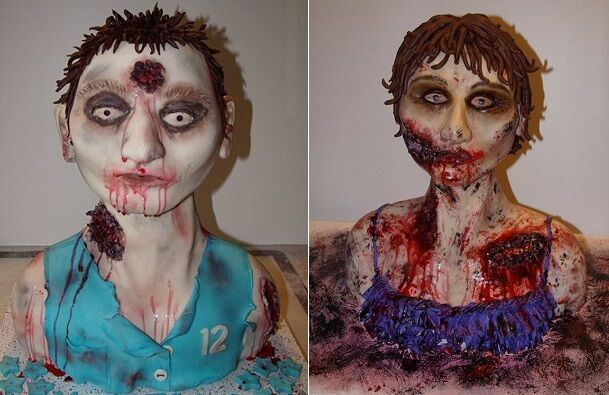 For a more cartoon style halloween cake, Alessandra Caldeira has created this excellent halloween witch face tutorial for witch cake toppers with outstanding detail in the facial features and a great one for fans for sugar modelling.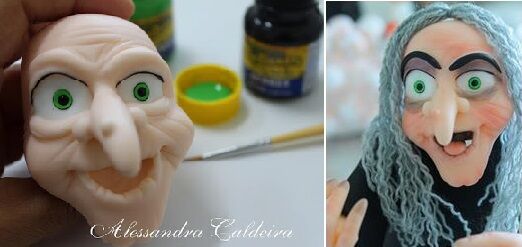 Learn to create this dapper gentleman skeleton cake topper in the Maoamiaoa blog picture tutorial below.
For a sitting skelleton cake topper, see the Kathls Backstum baking blog's picture tutorial below.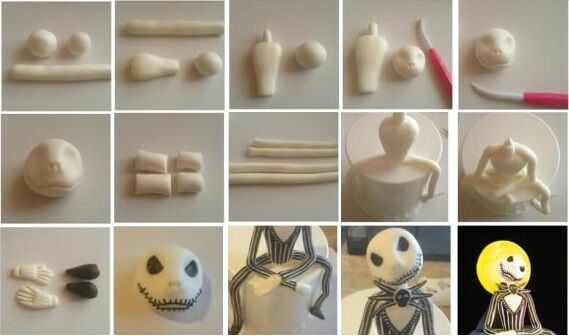 For a super stylish halloween party, this cameo cookie tutorial by The Simple Sweet Life is fabulously gothic, while Craft Gossip shows you how to fashion a distressed edged banner in the picture tutorial below right.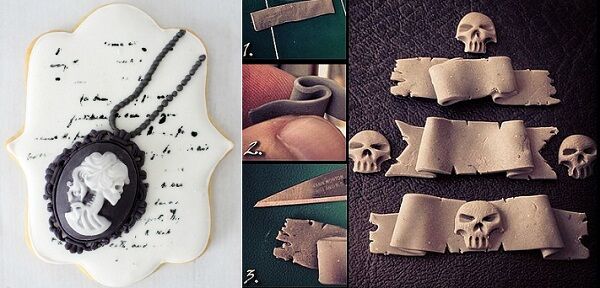 This bride of dracula cake tutorial by Zoe's Fancy Cakes makes a showy centre-piece for a halloween party for little girls and is a good base tutorial for creating witch and wizard cakes or doll cake designs for other occasions.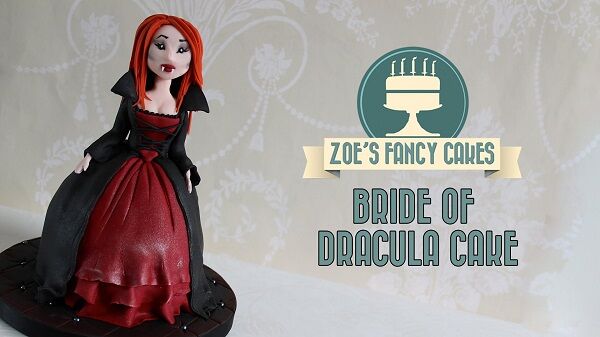 For smaller children, a slightly happier/less creepy version of Disney's Maleficent has been created by The Pink Cake Princess in her Maleficent cake topper tutorial below.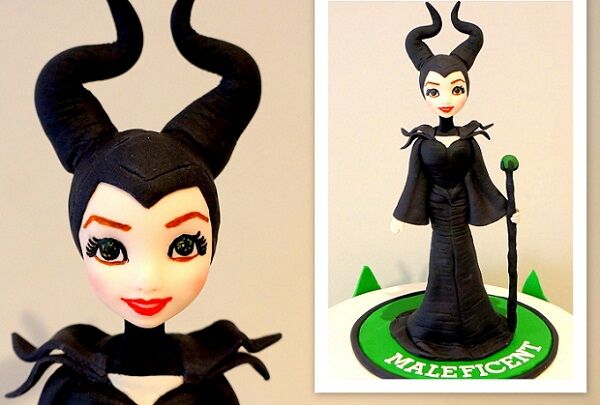 The California Cakeldy shows you how to create this adorable little halloween witch and pumkin seat in her witch tutorial below.
The Cake Dutchess demonstrates how to make a brilliant black crow cake topper in her picture tutorial below. On the right, the Pretty Food blog have featured these terrific witch's hat cupcakes made with up-turned wafer cones in a fun purple, green and black colour scheme.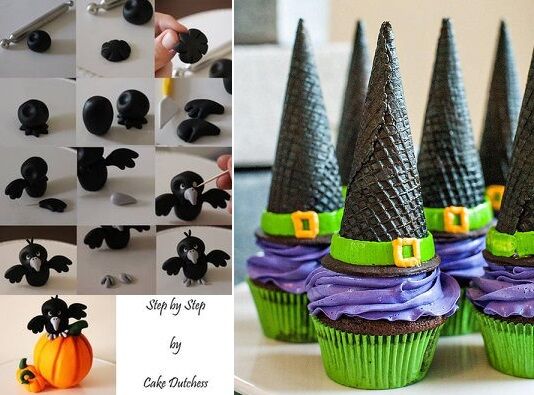 We just love the detailing on these fantastic hooded grim reaper cookies from the Semi Sweet blog where they share this halloween cookie tutorial.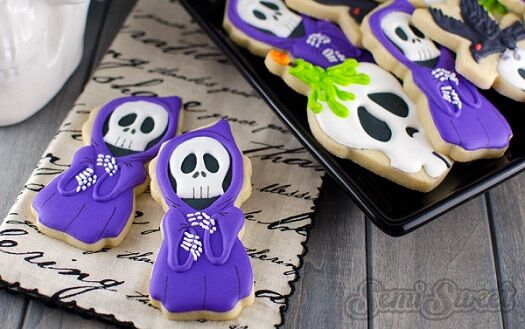 Molly Coppini of Pasticci di Molly shows you how to craft a cute pumpkin cake topper in her picture tutorial below.
You'll find the full tutorial for these designer pumkin cookies from Sweet Sugarbelle right here: pumpkin cookies tutorial.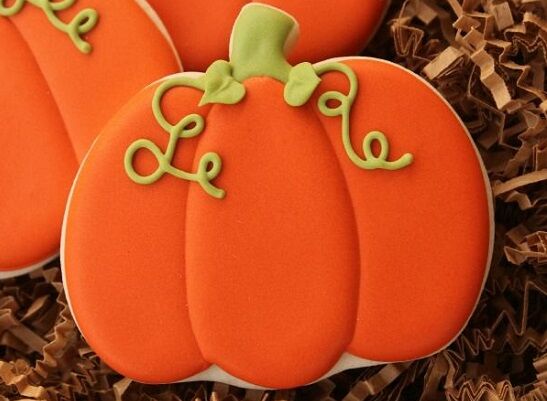 Get the video tutorial for this brilliant suite of halloween cupcakes from It's A Baking Thing right here: halloween cupcakes tutorial (no longer available).
For a simple pull-apart cupcake cake, this is great halloween ghost cake by The Doll House Cake Shoppe below.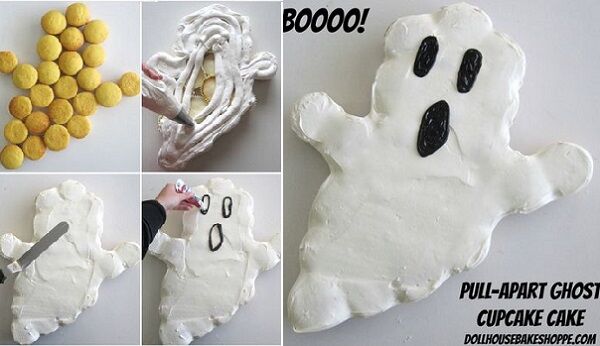 You'll find another great Halloween cake tutorial from Zoe's Fancy Cakes with her bandaged mummy cake tutorial – quick to decorate, yet high impact!
For ultra cute halloween zombie teddy bears, check out The Cake Dutchess' picture tutorial below, perfect for little ones for their first halloween party.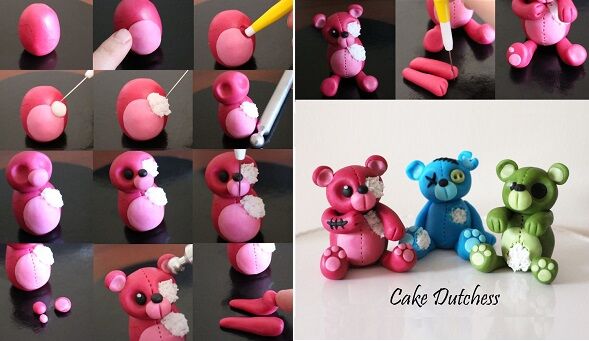 For more Halloween cake tutorials and design inspiration, see our features on:
Advertisements:
Check out this amazing chocolate sculpture cake tutorial on Yener's Way, which can also be used for fairytale castle cakes! You'll find all the details here: Halloween Haunted Castle Cake Tutorial.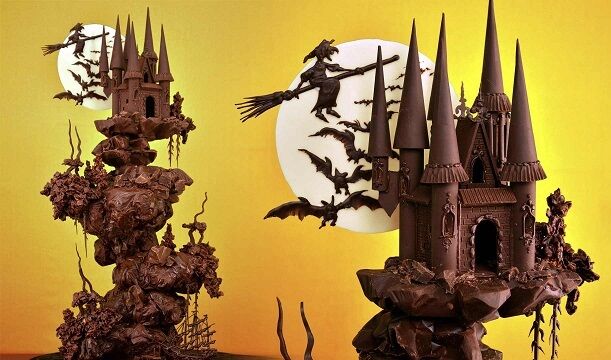 Coming Up Next: Halloween Wedding Cakes – Gothic Elegance