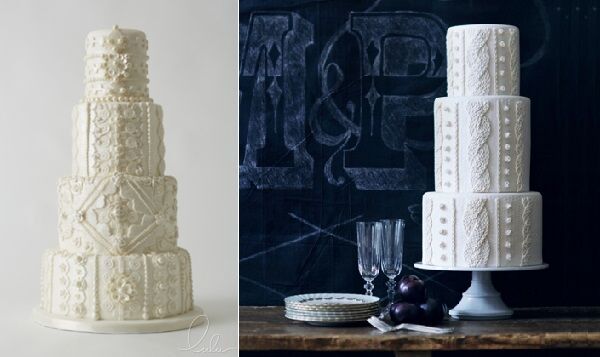 Scandinavian style baking has exploded in popularity in the last year and now "Scandi chic" has crossed over into cake decorating with Scandinavian inspired knit patterns becoming one of the coolest winter cake designs of the moment.
For the off-beat bride, two super on-trend knit effect wedding cake designs feature above from Lulu Cake Boutique (left) and Moo Milk Bar, (right).
With knit effect cakes, it's all about texture. And Erica O'Brien teaches how to create a knit sweater texture in fondant in her Crafsty class, A Cake for Every Season (w/ Erica O'Brien), which teaches the beautiful winter white wedding cake design below (plus three other seasonal cakes).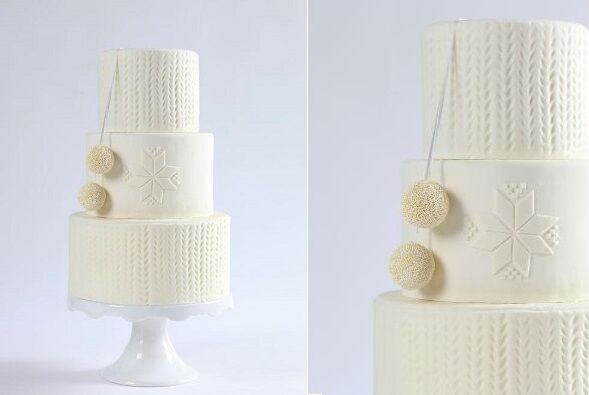 Ligia De Santis of Be Sweet Li has developed a technique for creating texturised fondant which also incorporates a pattern, such as in her beautiful pale blue and white winter cake below. You'll find Ligia's tutorial here: Knit Effect Cake Tutorial.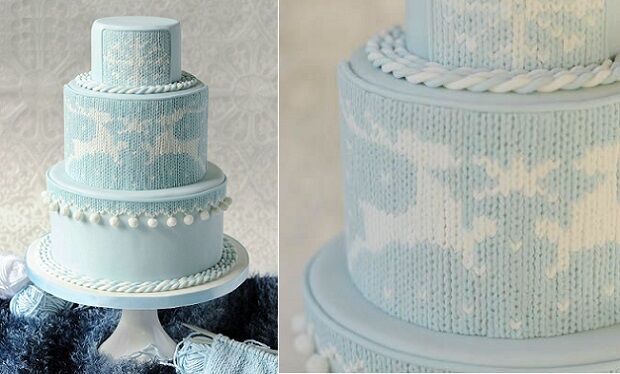 Priya Maclure of Sugarpot has created an intriguing knit effect cake design below using fondant cut-outs for the sweater pattern overlaid on a surface of sugar strands to create the wool-effect – pefect blend of sugar artistry and creativity.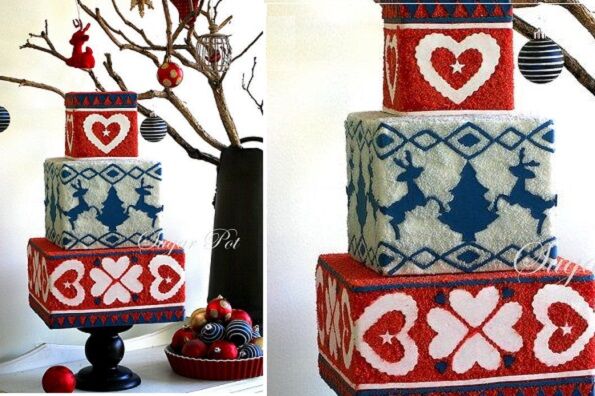 Intricate knit effect designs are created using dot-piping in a design by Evelien Keijer of Boketor, The Netherlands via Mjaam Taart (below left) and using a mosaic tile technique in a design by AK Design (below right). (You can learn more aobut creating mosaic style cakes on Craftsy here: Modern Mosaic Cakes (w/ Allison Kelleher).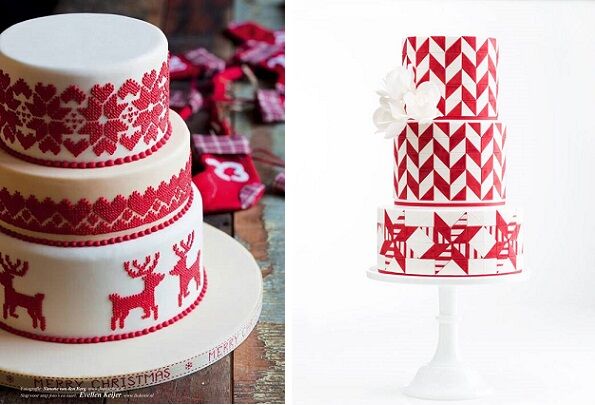 Finally, the Heavenly Bites Cakes blog use a super simple technique to create the cable knit sweater texture on their mini cake below – using a wavy crimper in vertical lines all around the cake…genius!