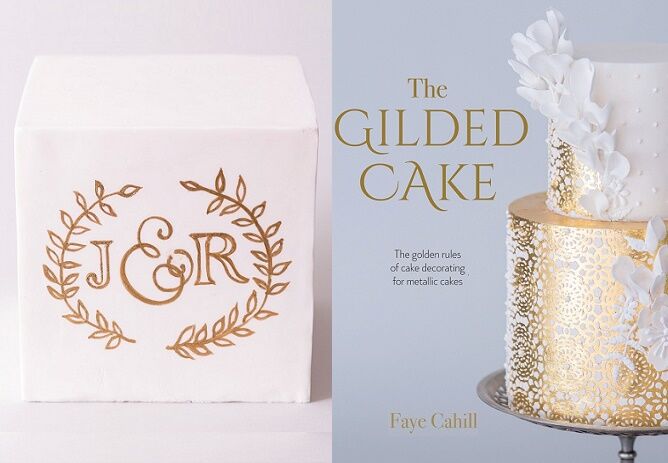 Our beautiful cake calligraphy tutorial this week is from the much anticipated first book by Australia's doyenne of cake decorating, Faye Cahill.
Cake Calligraphy Tutorial – Part A: Transferring a pattern
Before you can start to decorate, you'll need to transfer your design onto a fondant-covered cake.
Use a fine fabric such as chiffon or netting and an edible pen to trace the design onto the cake before adding colour and embellishment.
Trace your design onto a piece of fine fabric using an edible pen.
Move the fabric away from the original template to ensure that you have transferred the full design.
Pin the fabric to the cake and trace using the edible pen. The design will transfer onto the fondant through the fabric.
Hand painting can add a delicate and pretty touch or designer style. Hand-painted designs always get a few more 'wows' and are easier to customize than stencils or moulds.
Cake Calligraphy Tutorial – Fine Line Painting
Painting fine lines onto cakes requires a steady hand, but is quite a straightforward technique. It allows you to add personal touches, such as your own unique motifs and designs, or even elaborate monograms, names and dates with calligraphy.
Mix lustre with alcohol. For fine painting, it's better to use vodka or a similar alcohol with 40-70% alcohol rather than 95%. The slight stickiness of the lower grade alcohol will 'set' the painting to prevent smudging or shedding of the lustre powder. Use a thicker mix of paint for better coverage.
Paint the design using a fine brush with long bristles. The longer brush will make it easier to achieve long, smooth lines. Try not to go over the same area multiple times or it may become streaky. If it does, allow it to dry before painting over the streaks.
Support your hand while painting to achieve more precise detailing.
If you make a mistake, just follow this simple technique to remove any excess paint.
Paint over the area with a little water..
…..and quickly blot with a tissue. You may need to repeat this several times to remove the mistake, but try not to use too much water or leave it on for long or it will dissolve the fondant and create a hole.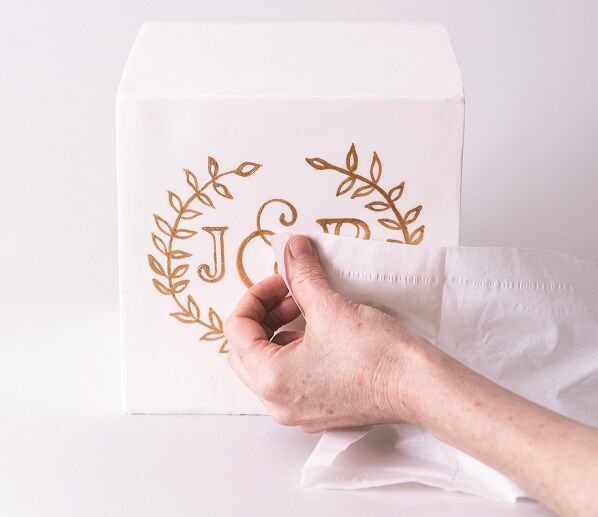 If the mistake comes off quickly the correction should not be very visible, but if needed you can dust a little cornflour (cornstarch) onto the area to remove any shine.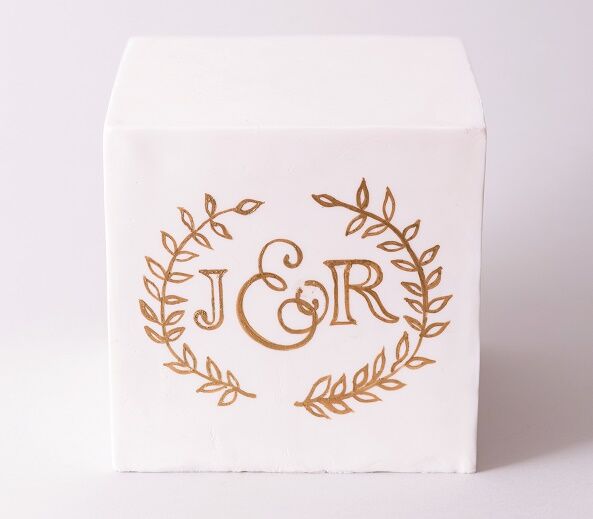 Then repaint the blotted area to correct the mistake.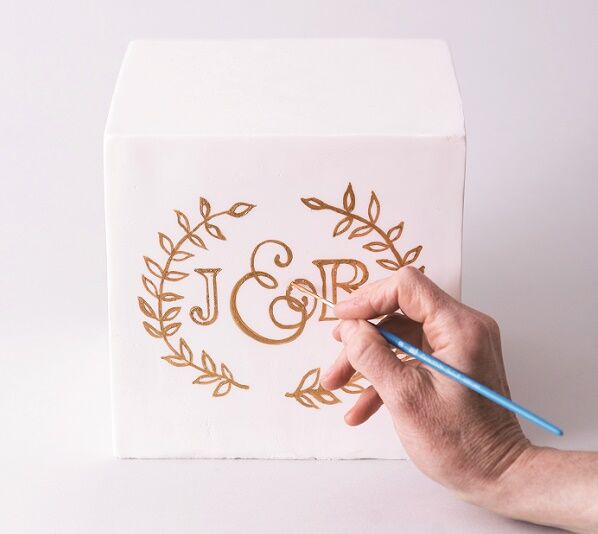 If you enjoyed this cake calligraphy tutorial by Faye Cahill, you'll find lots more stunning luxury metallic style wedding cake inspiration and projects in her book, The Gilded Cake.
(This cake calligraphy tutorial was republished with permission from The Gilded Cake by Faye Cahill, published by FW Media International).