A story book cake is one of the most enchanting cakes you can make for a book lover whether it's for a little one, a teenager or an adult of any age.
We have some of the best book cake designs from around the world to inspire your own creation plus some tutorials to show you how to make a book cake.
The very stylish cake design above was designed by Rose Sen Cakes as a fabulous 30th birthday cake for an avid book lover.
To create an open book cake, you can either buy a book-shaped cake pan/tin or you can create one from two rectangular cakes with just a little bit of clever shaping as the example below, by the very talented Verusca Walker, shows.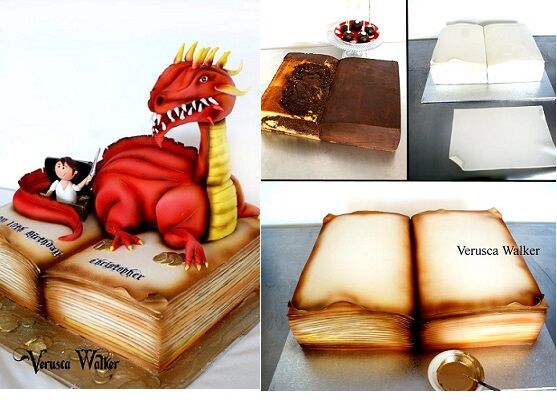 To help you create your own story book cakes, you will find tutorials here :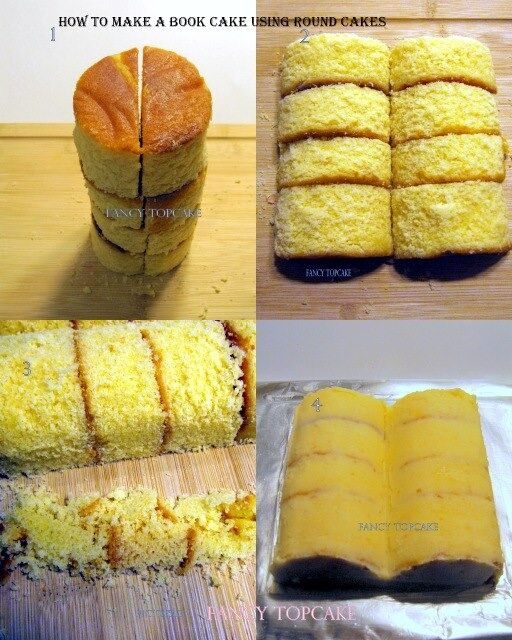 Cake Geek's favourite method for creating story book cakes is very cleverly illustrated, in the picture on the right, by Fancy Top Cakes.
This genius technique simply involves making and filling four small round cakes, halving them down the middle and laying them flat in the shape of an open book. Then trimming the outer page edges flat (as in the picture on the bottom left).
It's a terrific method that saves an awful lot of time on shaping!
Once you have made and iced your basic book shape you can add as much detail as you like, with either 3-D figures as in the cakes above, or 2-D models such as the Disney cake below by Cake Central contributor, Dods. This cake was a brilliant idea for a little girl who couldn't decide whether she wanted a Lion King birthday cake or a Nemo birthday cake. So the cake designer decided to make her a story book cake featuring both stories, with one on each page!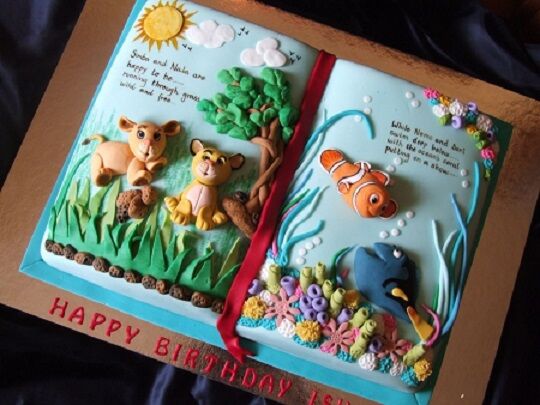 Below, we have two very cleverly designed book cakes for book lovers and book worms by two fabulous UK cake companies, Biscuiteers (left) and Laura Jane Cake Design (right).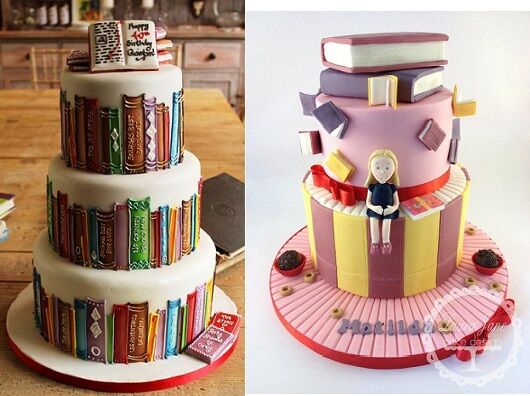 Finally, the wonderful Rosebud Cakes of Beverly Hills have created the magical fairytale book cake below that is simply awe-inspiring in it's detail and imagination, fit for any princess aged 3 to 30!
Follow on to The Best Book Cakes Part 2 here for even more beautiful book cake designs.