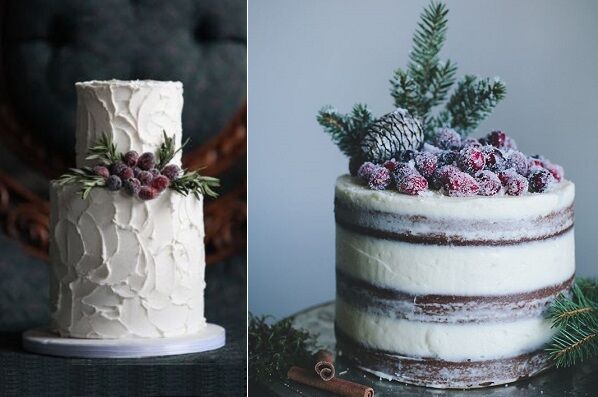 Rustic style cake decorating really comes into its own for the festive season with an abundance of simple decorations to create that pared-down, natural look for holiday cakes.
Frozen berries add a wonderful iced effect to a christmas dessert with a beautiful example (above left) by Laugh Love Cakes, accented with sprigs for rosemary for pretty festive arrangement (image Kat Wilson Photography via Ruffled).
The doyenne of rustic style cake decorating, Sweden's Linda Lomelino of Call Me Cupcake has put together a superb composition of frozen berries, sugar dusted pine cones and pine needles, creating a magical winter forest effect atop this beautiful "half-dressed" cake, a variation on the "naked cake". (See more in our earlier feature here on Half-Dressed Cakes).
(You can also check out Linda's excellent new book here: Lomelino's Cakes: 27 Pretty Cakes to Make Any Day Special
).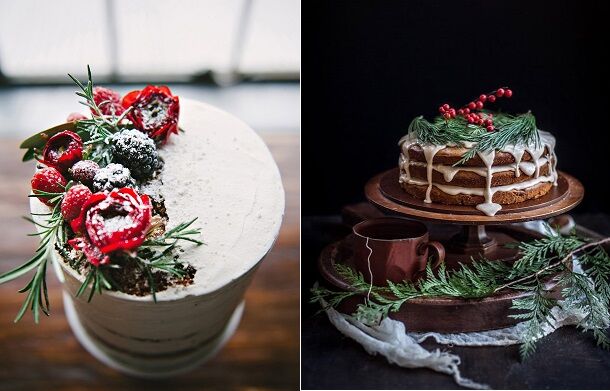 The Cakewalk Bakeshop have mixed in red seasonal flowers for a dressier take on the rustic style winter cake, above left (image by Nicole Berrett Photography via Ruffled Blog). On the right, the Adventures in Cooking blog have created a mouthwatering date and honey christmas cake, dripping in cinnamon & orange glaze and topped with a garland of douglas fir & pine foliage (inedible) and winter berries.
Below left, Molly Yeh of the My Name is Yeh gourmet blog's chocolate tahini & rosemary buttercream cake is sure to make an impact with christmas dinner party guests.
On the right, a simple spray of mistletoe foliage and white berries mixed with red berries makes a beautifully simple christmas cake decoration, all tied together with a natural home-crafted style ribbon by Louise Jackson Cake Design.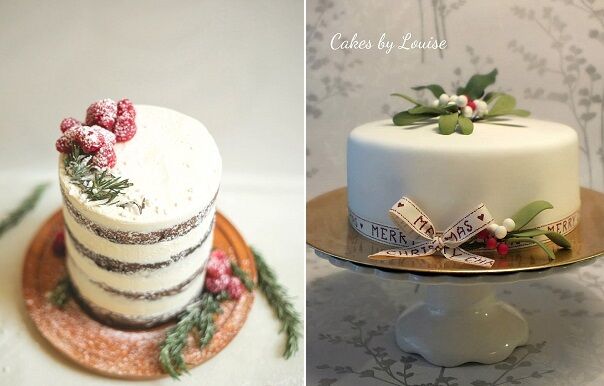 Jacqueline Butler of Petal Sweet has posted the instructions for her terrific gumpaste mistletoe sprig below via The Cake Blog, which you'll find here: mistletoe tutorial.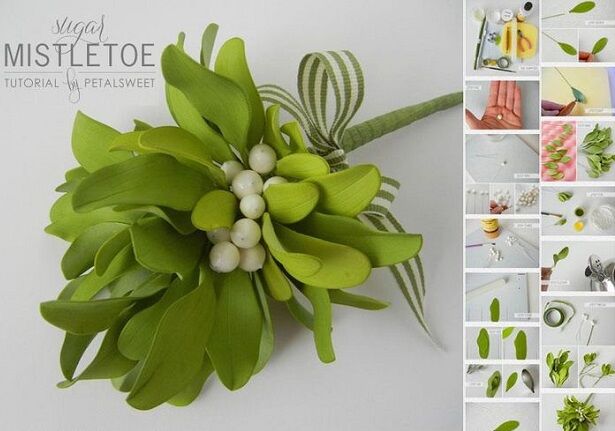 Style Sweet, Canada's Tessa Huff also shares her great tutorial for the pretty christmas tree cake below here: winter wonderland cake tutorial.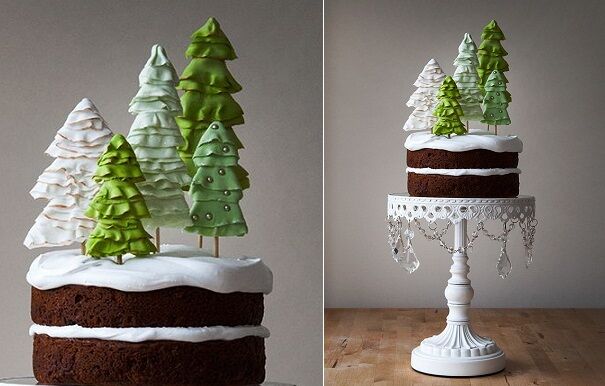 Up-turned sprigs of rosemary dusted with icing sugar make an ultra simple christmas tree decoration in the rustic chic cake design (below left) from Freutcake.com, while on the right, Peggy Porschen brings her own unique brand of chic to the pretty gingerbread man-decorated christmas cake below.
A simple crescent of frozen cranberries adds a wonderfully elegant finishing touch to this rustic winter berries cake from Bon Appetit Magazine.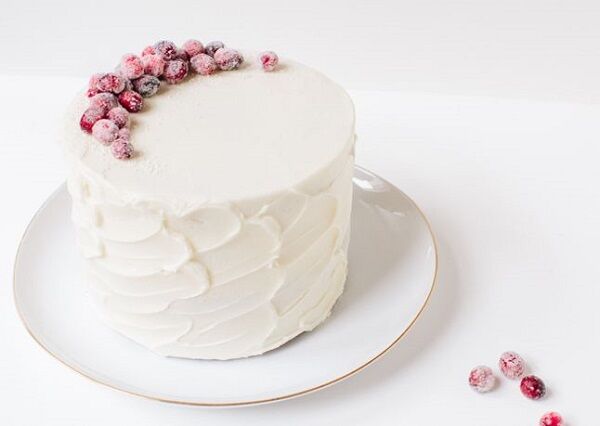 Fresh cherries, pistachios, pomegranate, white chocolate and butterscotch sauce are some of the dreamy ingredients making up the Twiggy Nest blog's wonderfully christmassy confection below. You'll find all the details here: rustic christmas cake with cherries on top.
While the "half dressed" style of crumb-coating usually involves a skim of buttercream smoothed around the sides of a naked cake, T Bakes, Portugal have added their own twist on this style by adding a thin, textured coating instead, topped with a rustic Christmas arrrangement for a beautiful festive occasion cake.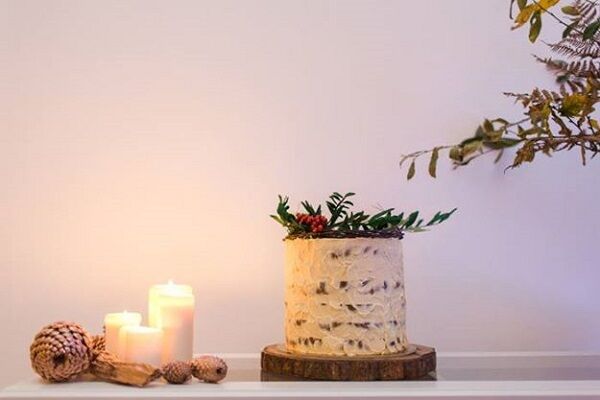 Cinammon sticks and pine foliage make a perfect winter pairing below left (image via South Bound Bride). And on the right, a spiced apple layer cake with caramel ganache is topped by gilded fruit for an stylish rustic style holiday cake by Nine Cakes, New York.
Readers may also enjoy: